FAMILY LAW AND CHILD ABDUCTION RESOURCE CENTER
A PROJECT OF JOHN T. SYRTASH,
aSSOCIATE, GARFN ZEIDENBERG. lLP
Request our new e-Book: Free My Child
Challenging child custody situations and domestic and international abductions. 
Professional and experienced family law attorney
You've come to the right place
In Toronto, different people have different family issues that need to be sorted out in a responsible manner by family lawyers. Therefore, make sure that you are hiring the most trusted, reliable, and well-versed Toronto-based family lawyers to resolve your family law matters as speedily and competently as possible.
In that context, Garfin Zeidenberg LLP is the best option to choose. Our experienced and senior team of family law lawyers has the expertise in delivering the highest level of legal aid services related to the complete separation and divorce process including our expertise in property division, child protection and child abduction cases.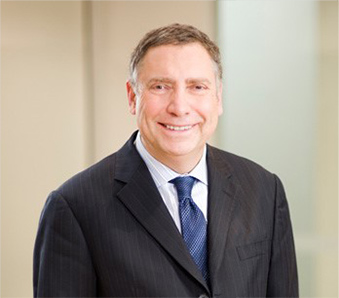 Divorce, separation & Monetary Matters
Including problems arising in getting financial remedies & in arranged marriages​

Children
Child arrangements court cases, and moving abroad.

Inheritance Act Disputes
Negotiations and court proceedings

Child Abduction Law
Helping confront the nightmare of a child suddenly removed to a foreign jurisdiction, including Canada.

Family Mediation
Collaborative, law and arbitration applied to all types of family dispute resolution.

Grandparent Rights Inheritance Act Disputes
Maintaining rightful grandparent visitation rights and defending the rights of adult parents.

Domestic Partnerships & Contracts
Civil partnerships, cohabitation, separation and marital contracts.
Our family law lawyers in Toronto also manage all aspects of divorce law, particularly those involving hidden assets, valuable and or complicated corporate structures, complicated legal matters, trusts and multiple or disputed jurisdictions.
The family law solicitors at Garfin Zeidenberg LLP are backed up by a highly competent panel of experts, specialists and managers to make sure that we deliver family law solutions that exceed client requirements & expectations. Trust is at the core of our law firm, which is why we let clients to pick the specialist solicitor they are most comfortable with.
If you think you may require legal assistance, don't wait for too long because many family law issues are time-critical. Let's get connected at (416) 886-0359!
We look at the law differently
K J.
John, You are an amazing lawyer who knows all his stuff and then some! I am sure I was most hyper many times, but you managed to see me through the worst. For that I am grateful! As I have said before, you will not be getting rid of me as a client because your services are never ending (well okay, maybe in 5 years!) so let me say thanks now, and I hope you know how happy I truly am!! Thanks so very much for doing a great job with my file. Much appreciated,
2019-08-27T11:27:12-04:00
https://freemychild.ca/testimonials/k-j/
K S.
Dear Mr. Syrtash: My sincere appreciation for your agreeing to see me free of charge. I realize that you are a very busy man and that it was surely an inconvenience, one which you bore with patience and politeness. I was away for the summer months and spent much of that time soul searching for answers, some of which can't be established with any degree of certainty. I am very grateful for your insight and knowledge and feel stronger and more confident that I can direct and guide myself and my children through anything the future holds for us. Again, my most genuine recognition for your efforts and trouble on my behalf, Yours truly,
2019-08-27T11:31:12-04:00
https://freemychild.ca/testimonials/k-s/